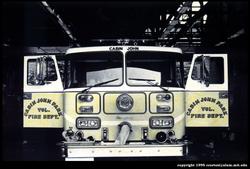 The first fire truck I learned to drive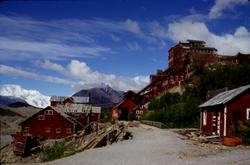 Kennicott Mine in Wrangle St Ellias, Alaska
Site Contents:
A large block of cheese on the MIT Great Dome the night after Green Bay beat the Patriots in the Superbowl. Click Here to Load the News Clip (760K) (who could have put that there? hee hee hee)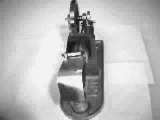 The Sterling Engine that I built my sophomore year.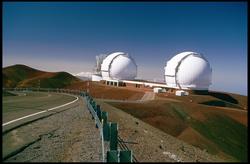 Keck 1 and 2 on Mauna Kea, Hawaii
Biking and Camping Links:

Engineering Links:

Photography Links:
ofoto.com, This is the service I use for ordering prints from my digital images. I'm very happy with the quality for the price.
dpreview.com, A great site with very detailed reviews for just about every digital camera, memory card, accessory out there. Lots of great information.
Other Links:
The Weather Underground, I used to use weather.com but that had too much fluff along with the weather.
Trifuel is an excellent triathlon and multi-sport web site. It has a tons of information on training and equipmnent and an excellent discussion.